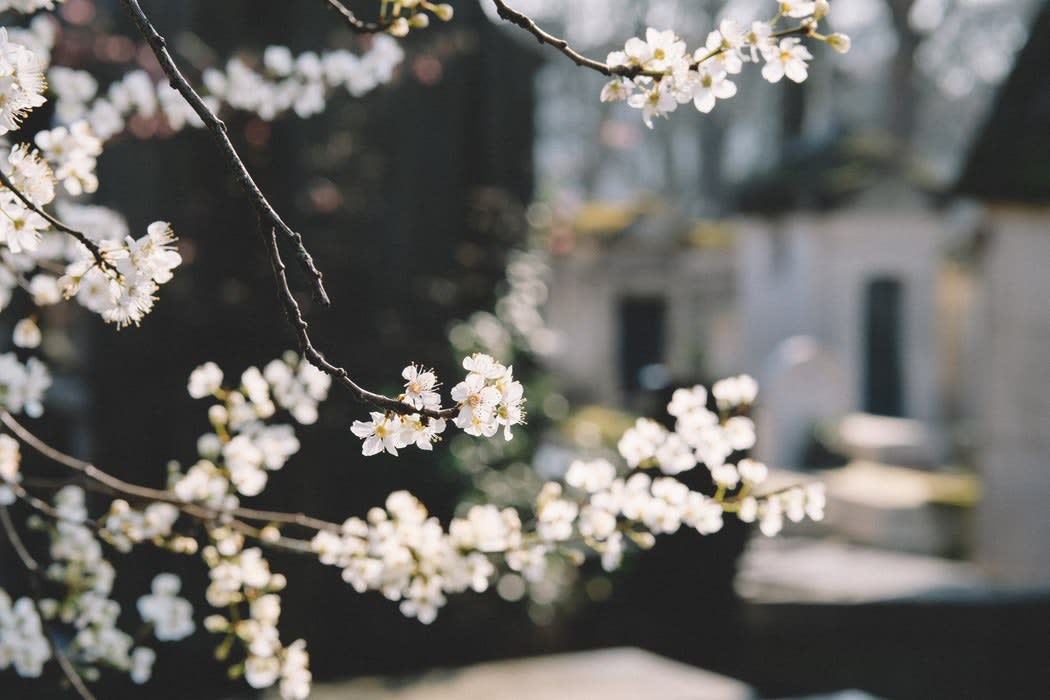 At the moment, it's absolutely crucial that everyone does their best not to spread Covid-19, for their own safety and the safety of their loved ones. 
Stopping large gatherings is a big part of that — but it has consequences for funerals, which are normally a chance for family, friends and the whole community to say goodbye. 
For now, funerals are still allowed in the UK, unlike some other countries. But there are strict guidelines on who can and can't go. These are important: they help keep mourners, funeral professionals and their families safe. 
Here's what you need to know.
Who is allowed to go to a funeral at the moment?
The government has said that only close family members and people who were living with the person who has died should attend a funeral.
Close family includes:
A husband, wife or partner

Parents or carers

Brothers and sisters

Children and their partners
If a grandparent has died, their grandchildren may come to the funeral. And if the person who died didn't have much close family, a few close friends may come instead.
But be aware that some crematoria are still limiting numbers to 10 or less mourners. This is so that proper social distancing can still be followed, even in small venues. Your funeral director will tell you before the service if there's a limit.
We know this is hard. You want everyone to be able to say goodbye, and you're worried that this won't feel like a proper send-off. But small ceremonies can still be very special. And when the coronavirus restrictions are lifted, you'll still be able to have a proper memorial service that everyone can attend.
Who can't go to a funeral, even if they are close family?
Even if you're a close family member, or one of the other people listed above, you should still stay home and avoid the funeral if you are:
At higher risk of becoming seriously ill.

If you're over 70, pregnant, or have a medical condition that may increase your risk (

see a list here

), stay home.

Are meant to be self-isolating.

For example because you've had contact with someone with Covid-19 or have travelled back from a high-risk area.

Have Covid-19 symptoms.

The main coronavirus symptoms are a high temperature and a continuous cough, although a few people have reported a sore throat, stomach troubles and mild cold symptoms.
If you're one of the people who has to stay home, don't feel like you aren't doing right by the person who has died. They would want you to be safe. We have some ideas to help you say goodbye in your own way here.
How can families and their funeral directors help people who can't go?
If you like, there are ways to help people who can't go to the funeral pay their respects. Here are some possibilities:
Live streaming the funeral
Friends and family could log on and watch the funeral service online as it happens. Your funeral director or staff at the crematoria or cemetery should be able to help you set this up.

If not, video chat services like Zoom or Google Hangouts can help. Just be aware that some free services have a time limit or a set number of people who can join.
A special funeral procession route
Your funeral director may be able to change the funeral procession route so that you drive past the homes of friends and family who live locally. They can stand in their doorways, windows or driveways and clap or wave to show their respect and support.

With this option, it's important not to forget the rules on social distancing. Make sure everyone knows to stay 2 metres apart from people not from their household.
Share the time and date of the funeral
Even if someone can't attend, they can still have a moment of silence, light a candle or find their own way to pay tribute to the person who has died at home. It may help you all feel close to each other if you do this at the same time.
Make them part of the service
It can be very powerful to read out the names of the people who wanted to be there but couldn't make it. Some families are doing this during an outdoor dove release, which is a beautiful way to make a small ceremony feel special.
Give an update after the funeral
You may like to call some people to tell them how the service went, or send emails or make a social media post with pictures. If you've made an order of service for the funeral, you could also share this with people who couldn't attend. It's okay to wait a few days or ask a friend to pass the information on for you if it's too much to handle right now.
Make an online memorial page
This is an amazing way for people who can't attend the funeral to share memories of the person who died, write messages of support, and even upload pictures and videos of them for everyone to enjoy. You can make an online memorial page for free with us here.
Your funeral director will also have some ideas, and will be happy to talk you through them. 
Get the support you need
Losing someone you love is always overwhelming. But it's particularly hard right now.
If you need someone to talk to 
Cruse Bereavement Care

offer free advice for bereaved people and a support line to chat:

0808 808 1677.

The

Samaritans

help line is open 24/7 if you'd just like to talk:

116 123.
If you need help with funeral costs
Beyond's guide to government, charity and other sources of financial aid can be found

here

.

You can also get free advice from Down to Earth, an organisation that supports people struggling with funeral costs: 020 8983 5055.