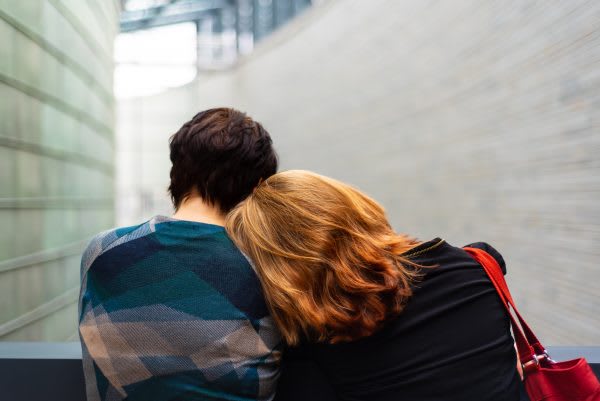 The launch of the Children's Funeral Fund was announced this week, over a year since then-Prime Minister Theresa May approved it. The Fund offers bereaved parents much-needed help with cremation, burial and coffin costs.
The Children's Funeral Fund comes as a result of a lengthy cross-party campaign led by Labour MP Carolyn Harris, whose son Martin died tragically at the age of 8. Harris' tireless campaigning has already led to success in Wales, with England following suit now.
Who does the Children's Funeral Fund help?
The Children's Funeral Fund offers financial support to parents who have lost a child under the age of 18. The Fund also supports parents who lose a child in the late stages of pregnancy, after 24 weeks.
What does the Children's Funeral Fund cover?
The Fund will cover:
All cremation costs, including certificates

All burial fees, including grave digging 

Up to £300 towards the cost of a coffin
How do parents claim from the Fund?
The Children's Funeral Fund is organised so that most parents won't have to do more than they usually would to arrange their child's funeral. Instead, funeral directors and staff at crematoria and cemeteries will simply apply to the Fund for payment for their services.
Families who choose to arrange the funeral themselves, without the help of a funeral director, will also be able to apply to the Children's Funeral Fund on their own behalf.
If you are a funeral professional and you'd like to find out more about how exactly to claim from the Children's Funeral Fund on behalf of a family, click here.
What doesn't the Children's Funeral Fund cover?
Most funeral directors waive their professional fees when caring for a child who has died. Now, with the coffin,cremation and burial fees also taken care of, the cost of a funeral is almost completely covered. Parents will only have to pay for a few third party services, such as flowers and a venue for the wake.
Is other help available?
For parents who need financial help with the remaining costs, it's useful to know that they will still be able to apply for the Funeral Expenses Payment. This is a type of government grant available to pay for a funeral if the family is on certain qualifying benefits. You can find out more about the Funeral Expenses Payment and other forms of financial support here.
Are you a bereaved parent, or a funeral professional? Share your thoughts about the new Children's Funeral Fund here.