'They weren't just funeral directors – they were more like a family'.
---
Choosing the winner of our monthly Customer Champion Award is often a struggle. With so many dedicated independent funeral directors on our site, it's often a case of painstakingly separating out the 'great' reviews from the 'superb'. This month, there was absolutely no question who the winner would be. Congratulations to Dandelion Farewells!
Dandelion Farewells stood out a mile in our January reviews, with customer Viren Patel giving them '120 out of 100' for the incredibly 'professional, very family-orientated' funeral they arranged for his mother, Sarlaben.
'I don't think anyone else could have provided me with what I wanted. I couldn't have asked for any more … it was just amazing,' Viren said, adding that 'they were like a family to us'.
Who are Dandelion Farewells?
A relatively new independent funeral company based in Wisborough Green, West Sussex, Dandelion Farewells was founded by funeral director Judith Dandy in 2015, after a career in social work. Her team pride themselves on their open, flexible, community-based approach, where their clients are given full freedom to arrange a completely personal funeral for their loved one.
'Our difference is that we start with a blank sheet of paper [when arranging a funeral],' Judith explained when we caught up with her. 'We ask what the resources are that the family needs, be that professional information or very practical resources, and then ask how can we empower them to be involved and really take the driving seat as they move forward and make arrangements'.
---
'I explained to them exactly how I wanted it, and that's the way they've done it'
---
Viren confirmed this. 'I explained to them exactly how I wanted it, and that's the way they've done it,' he said, going on to praise the 'superb' way Judith and the Dandelion Farewells team helped him plan a funeral that faithfully followed his family's cultural traditions: 'Knowing them, I will recommend them to every Asian family'.
Cost transparency was also important to Viren, who found Dandelion Farewells when comparing quotes and reviews for independent funeral directors on the Beyond site. Seeing that they were a good fit for his budget, he was easily able to reach out, hearing back 'straightaway'.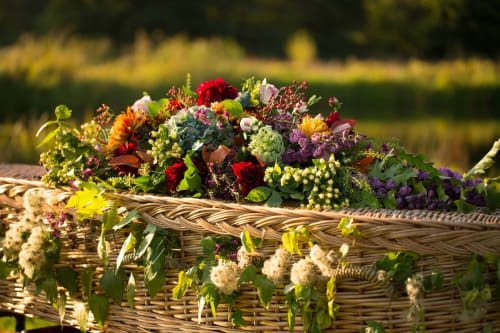 Once the funeral arrangements were underway, he was then impressed by the dedication the Dandelion Farewells team showed throughout the process: 'They went the extra mile … Even at the end, [when] they were at our wake – we didn't have to look for the funeral directors. When we needed them, I just had to look up, and they were there'.
This discreet, continuing presence – having the same people there to care for a family from the first conversation on – is one of Judith's strongest-held values, and one of the reasons she feels independent funeral directors like Dandelion Farewells can provide a better service than the large corporate chains:
'With my social work hat on, for me the biggest element that's lacking [in corporate chains] is the lack of continuity of care for families, who are very emotionally vulnerable, very tired, they're very susceptible to being persuaded to do certain things.
---
'We say, "How can we help you do what you need to be done?"'
---
'I will always be present on the day of the funeral if I've met the family (I've recently appointed another funeral director). We can just solely support families ourselves, as opposed to a family meeting lots and lots of different people, or strangers on the day of the funeral, which I don't think can help anybody.
'We also ask very different questions, which I think are far more open-ended questions.'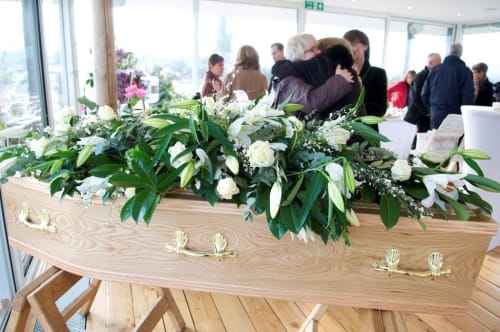 The end goal is to have a very honest, open conversation with families, Judith explained. Because she has no interest (financial or otherwise) in encouraging them to choose certain services, families can feel free to ask for anything, and can trust her to act in their interests.
'We say, "How can we help you do what you need to be done?" … We're here to be guided by you, and we will give you the strength and confidence to do whatever it is that you need to do'.
It's clear that this transparent, personal approach makes a real difference to families. 'I couldn't ask for any more. It was just amazing … they should have this award,' Viren said.
We couldn't agree more.
Want to find out more about Dandelion Farewells? You can find their Beyond profile, with services, quotes and reviews, here.