Somewhere in Germany, there is a dog with more money than most of us could ever dream of.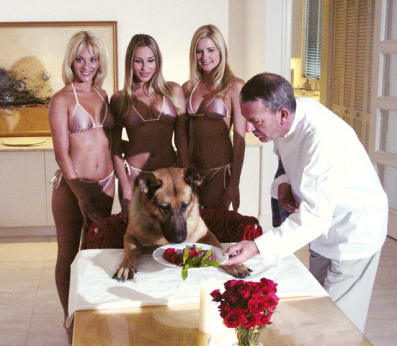 Gunther IV owns property in three countries. He spends afternoons by his private pool. He summers in the Bahamas. He has a butler, and a maid, and a limo. He apparently lives with a team of supermodels.
Gunther IV has all this because German Countess Karlotta Leibenstein left her entire $80 million fortune to her dog, Gunther III. Who left it to his son.
Now, most pet owners would deem this a bit extreme. After years of letting the cat out, and in, and out again (ad nauseum), he really owes you — right?
But some of us do wonder: could I do that?
Can you leave your entire fortune to your pet(s)?
If you're reading this in the UK, the answer is … sort of.
You can't directly leave all your money to your cat, or dog, like you would a normal human beneficiary. In UK law, a pet is a possession, not a person (don't look at me like that, I don't make the rules).
But that doesn't mean you can't make sure your furry (or feathered, or scaly) friend will live in style without you. Here are the options.
The popular choice: Pet guardians
If you're a parent, you can use your will to choose legal guardians for your kids, just in case. A lot of people know about this. 
What they don't know is that you can do the same thing with your pets. 
It's a standard service we offer here at Beyond. When you make your will, you can pick someone to take in your beloved pet. Someone you trust to give them the love (and constant door opening) they need. 
You can also leave your chosen guardian funds and equipment to help them in their new role of pet-parent. After all, pets can be pricey. The lifetime cost of owning a cat is £17,000, and dogs can cost us up to £31,000 over the years.
For most people, the pet guardian option is perfect (purrfect?). It means your pet will go to a loving home, rather than a shelter. And it prevents vicious family debates over their eventual fate.
But for others, something more tail-ored is required.
On Beyond, it costs just £90 to make a will that protects your pets. That's hundreds less than most traditional solicitors! Click here to make your will with us today.
The full-throttle option: Pet trusts
Pet trusts are relatively new to the UK, but they're catching on fast.
A pet trust is a pot of money that can only be used to pay for your pet's care after you die. You choose a carer, and lay out a set of things the money can be spent on (vet's fees, food, etc.) You also choose trustees. Their job is to make sure the money is actually spent on your pet, and not on holidays in Bali. 
When your pet joins you in the great beyond, the remaining money goes to your chosen beneficiary.
Now, pet trusts can be complicated to set up. Compared to naming guardians in your will, it's a more expensive option. But if you're interested, we recommend talking to our complex wills team. They'll be able to help you out.
Interested in setting up a pet trust? No problem. Call our complex wills team on 0800 054 9793.
The catch
As you can see, making sure your pet will be cared for is easy.
But if you want to leave everything to them — the whole shebang —  there can be issues. 
Basically, your disgruntled relatives can (and probably will) dispute the will. 
While they likely won't be able to snatch the whole fortune back, they can claim "reasonable financial provision". So, if you don't want them to drag poor old Fluffy to court, it's best to leave at least something to your human loved ones.
The long and short of it
So, here it is in a nutshell. You can't bequeath your dog or cat (or lizard) money in your will. But you can appoint guardians or set up a trust for them instead.
If you do this, maybe don't leave everything to your pets. After all, what would a dog do with all that money?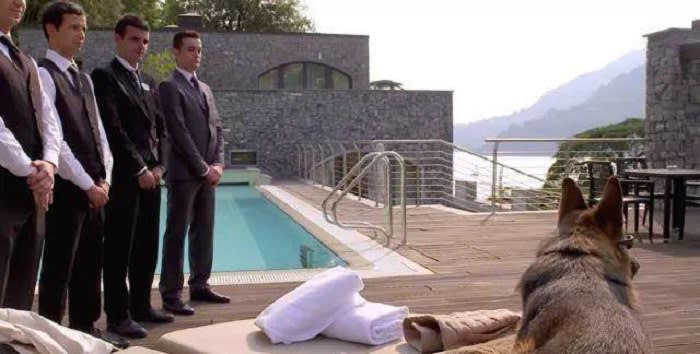 Oh, right.