With cremations now accounting for an impressive 76% of all funerals in the UK, more and more families are looking for creative – or even spectacular – things to do with their loved one's ashes.
That's where Scattering Ashes come in. Founded in 2009 by Richard Martin, this incredibly comprehensive site aims to help its visitors find the perfect way to say goodbye, whether that be a peaceful seaside scattering or going out with a bang in an ambitious firework display.
This month, we caught up with Richard to talk about scattering techniques, Viking funerals – and why you don't want to leave ashes at Jane Austen's house.
Hi Richard! Thanks for the interview. How did Scattering Ashes come to be?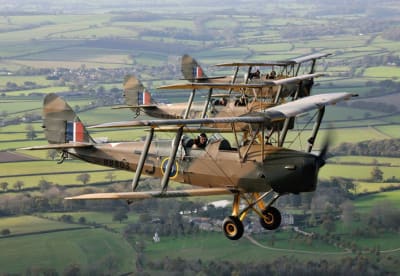 I worked for the Environment Agency and DEFRA for many years, and it was looking like it might be time to change career. So, I thought, 'What would I like to do?'
I'd scattered my dad's ashes years before, and felt that we were left a bit at sea because the funeral directors didn't have any information. We scattered his ashes at his golf course, and we weren't made to feel very welcome when we went there –  and we certainly weren't made to feel welcome when we wanted to go back. It all just felt a bit unsatisfactory.
So, I had the idea that perhaps I could help people by providing information about scattering ashes, because there was nothing out there online. I started blogging and then the business grew from there.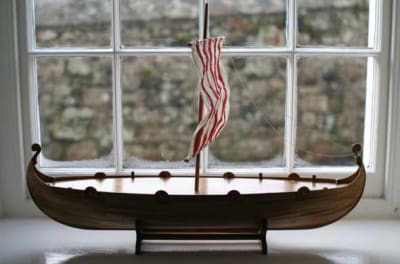 What's your favourite scattering method on the site at the moment?
One thing that seems to have hit a chord with people is the Viking boat.
We do an almost metre-long Viking boat that holds a full set of ashes. You can set it afloat, set it on fire, and it goes up in a blaze of glory. We've tested them, and they're pretty cool, I have to say. When we've seen them set sail, they've looked amazing! I quite like the fireworks too.
---
---
Why do you think people are looking for more exciting things to do with ashes now?
I think society has become more accepting of death. I also think that the old religious practices don't suit as many people these days – maybe you don't necessarily want a vicar speaking at your funeral because he never really knew you, and you're not religious in the first place. And more people are thinking, 'Well, actually, I don't want that sort of faux-Victoriana, I want a bit more of a celebratory approach to my life'.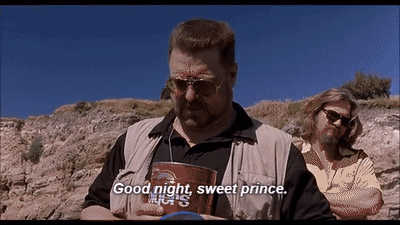 You run courses on scattering ashes for funeral directors. Do you have any top tips for a successful scattering?
Mind the wind is my main one.
There's that scene in The Big Lebowski.
Exactly. Another is to be safe: a chap died last year scattering ashes after he got washed off shore in Cornwall, and the year before that a couple died in Spain doing it, and the year before that a lady fell off a cliff doing it in Ireland. Don't go to these extreme places, because you're putting yourself in danger.
The third thing is probably to be aware of the amount of ashes. People tend to think it's going to be light. In movies, like The Big Lebowski for example, there's literally a few handfuls. But in reality, there's something like six pounds of ashes.
So, people often end up scattering for quite a while, then they upend the urn and get this little conical pile of ashes, and it looks odd. Then they realise, 'Oh god, we've got nothing to move it around with,' and they're using their feet, and then they go, 'This is undignified.'
But with a bit of thought, you can make it quite a poignant, memorable ceremony, which is what we try to educate people about.
You keep a (really very comprehensive) record of places that allow scattering – do people often say no?
More and more often, now. When we first started a lot of football clubs were saying yes, and now many say no. Some are trying to cater for it with memorial gardens instead: they realise the demand, but they don't want it impacting the pitch.
The more people scatter ashes in one place, the more troublesome they find it?
Absolutely. Two particular places come to mind. One is the top of Ben Nevis: a lot of Scots will have their ashes scattered at the top of Ben Nevis. The ecosystem up there is relatively fragile – mosses and lichens. It might look barren, but it's not.
Ashes are rich in calcium and phosphorus, so when you put a lot of ashes there, you're changing the ecology of the place. So, the Mountaineering Council of Scotland has asked people to stop scattering at the summit.
They had to put a press release out for Jane Austen's house because people were sneaking over the wall at night and upending the urns on the weekend. The gardener might come back on Monday morning and find three piles of ashes that had been dumped, and of course, a rose bed can only take so much.
You won Best Bereavement Resource at the Good Funeral Awards in 2015 – what's your secret?
Honesty, really. I try not to be partisan, and to look at both sides and just use the facts. I don't have any particular drum to beat about this; I think people should have the right to choose what they do with ashes, as long as it doesn't impact others. Also, it's pretty comprehensive: I've phoned up and emailed virtually everyone. There must be getting on to 800 posts on there now.
Impressive! And what's next for Scattering Ashes?
We're offering training courses for funeral directors and crematoria staff and celebrants, which is new. We'll also be increasing our trade offer, putting wholesale options on the site. And we now have a sister site here called My Pet's Ashes, which offers similar services for pet owners, because they're part of the family too.
If you'd like to find out more about Scattering Ashes, head on over to the site at www.scattering-ashes.co.uk. And if you have your own ash scattering story to tell, we'd love to hear it! Share your thoughts in the comment box below.