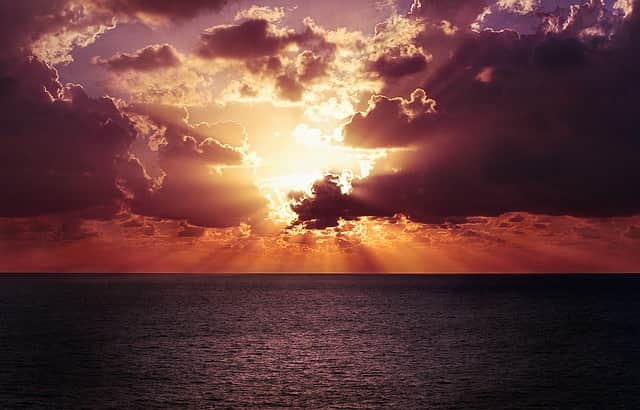 In recent times there has been a marked increase in people turning away from traditional funeral customs and procedures. This has fuelled a rise in the availability and development of alternatives to traditional funeral options. With this in mind, we've taken a look at a few options that you may wish to consider if a traditional service and burial isn't for you.
Speak with your funeral director about the service you would like to have. Alternatively, specify this in your funeral plan.
Greater personalisation
One of the biggest changes to the traditional Victorian aesthetic of modern funerals has been a tendency toward greater personalisation and expression. The traditional funeral typically sees a procession of mourners all in black going first to a service and then to the cemetery. These days you're far more likely to see a coffin made from biodegradable materials, perhaps even painted to reflect the deceased's passion in life, as well as a rejection of sombre dress for something more celebratory and colourful. This is one of the most effective and palpable alternatives to a traditional funeral. Personalising funerals in this way can echo the character of the deceased and positively impact the way in which they are remembered.
Your chosen funeral director will be able to help you to do this in a tasteful and respectful way.
Natural burial
Natural burials are a great alternative to traditional funerals, particularly for those to whom the environment was an important consideration. Natural burial will often use biodegradable materials for the coffin and are usually performed in more remote areas where wildlife has a protected status and can play an important role in conservation efforts, as all natural burial sites are protected from development under law. Rather than the burial ceremony taking place within a graveyard or crematorium, having it in a more remote area of natural beauty such as a woodland can be a beautiful way of personalising the service. Read our interview with GreenAcres, who own several natural burial grounds in the UK, for more information.
Humanist ceremony
As an alternative to traditional church funerals, humanist ceremonies are becoming increasingly popular. Those who were raised as believers, and many that weren't, will still prefer a religious church service, though a greater and greater number of people are deciding that they would rather be seen off with a ceremony that doesn't make reference to a God or afterlife. Humanist ceremonies aren't restrained by the traditional rituals and protocol of a religious service, so it can be a lot easier to shape and tailor the ceremony around the desires and personality of the deceased and their family.
Home burial
While you may have thought home burial was impossible, it's actually surprisingly simple.
Home burial is certainly an alternative way of holding a funeral service, and often works particularly well if the deceased had a large property which has been kept within the family, or was a particularly keen gardener. A home burial will ensure that your loved one is always close by and hosting the funeral and memorial service in your home can be a fantastic way to remember them. As you might expect however, there are some important considerations to take into account. For instance, those pursuing a home burial will need to think about how long the property in question is likely to stay in the family's possession. New owners could refuse access to the grave or even have it exhumed and re-buried with permission from the relevant government authorities. It's also necessary to get planning permission and to ensure that no local by-laws are being broken. The Natural Death Centre covers all the legal considerations in some detail.
Burial at sea
Burial at sea isn't just for sailors and the Royal Navy. It can be performed by anyone that follows the correct guidelines. First you'll need to apply for a licence. There are three sea burial sites in England, though only two – Newhaven in East Sussex, and The Needles Spoil Ground off the Isle of Wight – are regularly used. They have been chosen to ensure that currents don't return the body to shore or that it is accidentally trawled up by fishing boats. Burials at sea are an environmentally friendly means of burial and are ideal if the deceased had a passion for the sea & marine life.
Cryomation
Cryomation is a relatively new technology that has been developed in the UK. It involves the freezing of the body with liquid nitrogen until the body is brittle. It is then fragmented, all moisture is removed and the resulting dust is sterilised and a new, patented process reduces the mass of the remains. Cryomation has been developed because it is far more environmentally friendly than cremation (it produces no emissions whatsoever) and all of the body is returned, unlike cremation, where just 2.5% of the body is returned in the form of ashes. Cryomation is still very new technology and is unlikely to be readily available for the foreseeable future.