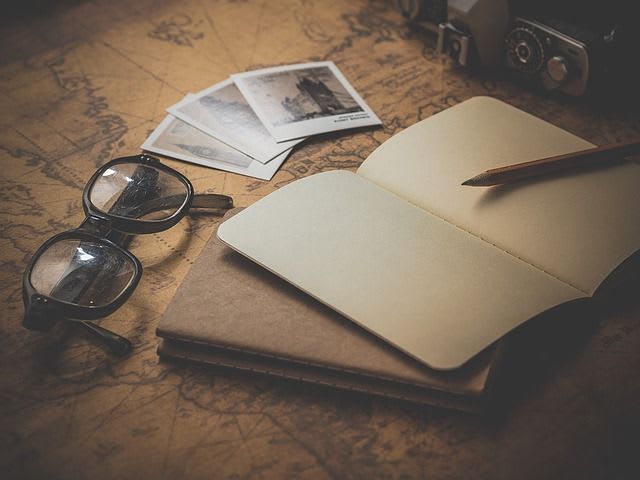 While some reach retirement and wish to put their feet up and enjoy a well-earned break, others like to seek new enthralling experiences. Regardless of which camp you fall into, the chances are that they'll be a number of things you've always wanted to try, or to return to. So if you're retired, or are on the verge of retirement, and are seeking some inspiration on how you could fill your days, here are 5 more things to do when you retire – following on from on first list which you can find here.
Of course you should always give consideration to your own practical needs too, which is why you may want to consider a funeral plan to ensure your family isn't faced with a financial burden. As the previous selection had an international flavour and involved a lot of travelling and sightseeing, we've decided to orientate this one around activities that are a little closer to home.
Get active
Though lots of people want to slow down and take things easy when they get to retirement, there are quite a few who take it as opportunity to do a little more physical activity. While work commitments may have prevented you from jogging, swimming, cycling or working out when they were employed, retirement allows you to get active and perhaps tackle some of the physical challenges you didn't have time for before. Whether it's training for a half marathon, trying to beat your personal best in the pool or taking up a new sport, there are numerous ways you can work on maintaining your fitness into old age.

Give something back to the community
It's often the case that individuals reach a certain age and feel that they'd like to give something back to the local community. In many cases, they've lived and worked in a community that has seen them through the good times and the bad, and, with time on their hands, they're now in the position to help out. This can manifest itself in a variety of ways, including helping out with the local junior football team, becoming a Brown Owl in a Brownies group or by volunteering at a social centre.
Write your memoirs
One of the activities that appears most frequently on bucket lists is writing a book. While you may or may not have it in you to write an entire work of fiction, you'll definitely have something to say about your own life. The great thing about writing a memoir is that, even if no one else reads it, you produce a written record of the highs and lows of your life to pass on down to your children and grandchildren.
Learn a foreign language
It's never too late to learn something new and picking up a language can be one of the most satisfying and enjoyable things you'll ever do. Whether you just want to get by while on holiday or are aiming for complete fluency, learning another language is life changing in a number of ways. Not only does it radically alter the way you communicate with others, it will also change the way you view your own language.
Grow your own food
Finally, many of those yet to reach retirement dream of the day they'll be able to spend their mornings pottering around their allotment, tending to their plants and vegetables. Growing your own food is an absolute pleasure and is incredibly rewarding. Being able to watch a plant grow all the way from seed to edible vegetable is a fascinating and tasty experience that will keep you beautifully busy for years on end.