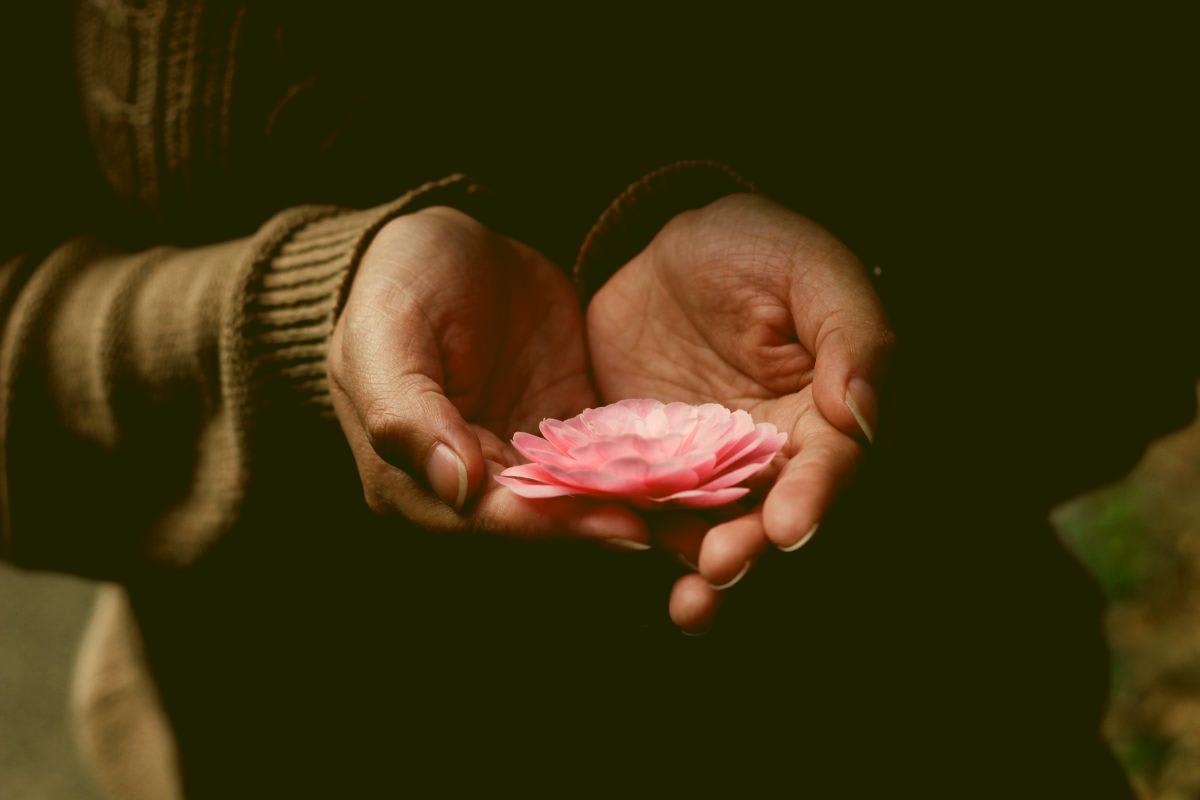 In our Your Stories series, people who have lost a loved one share their unique perspective through essays, poetry and artwork. In this thoughtful piece, Laura Siegel describes how meditation helped her heal after the loss of her husband.
My husband died three years ago, shortly after his 74th birthday. We were together for 57 years. About a year before he died, a social worker recommended a meditation app called Insight Timer and the guided meditations seemed to help him immensely. So, the day he died, I began practicing them too.
The biggest challenge I faced was the ability to focus. My mind was in a constant state of fear and anxiety and thoughts wandered every which way. My heart hurt all the time.
My rabbi recommended that I try grief meditations. These were easier for me to follow. The one that helped the most was Guided Meditation for Grief, Anxiety, and Stress by Heather Stang. Her gentle voice is so soothing, and there's lots of space in the meditation for silence. Other meditation teachers I've enjoyed on Insight Timer are Meg James, Tara Brach, Kristin Neff, and Lisa Machac. Pretty soon, I was meditating five times a day and getting much-needed relief.
After my husband died, the silence of his absence was devastating.
After my husband died, the silence of his absence was devastating. Sure, there were friends, movies, and TV, but for the most part there was this great void of human sound and closeness. Listening to guided meditations has helped to fill this void.
Along the same lines, listening to audiobooks also helped. I was no longer able to focus on reading: my grieving brain could not process the words. But I have always loved audiobooks, and I soon realized that they were becoming my companions as well. Simply listening to a vital living voice helped me through my grief and I did not feel as isolated and alone.
I found audiobooks by other widows and widowers to be extremely helpful. We all share the same struggle. Here are a few that have particularly moved me:
A Widow's Story by Joyce Carol Oates
Unremarried Widow by Artis Henderson
The Year of Magical Thinking by Joan Didion
A Widows Walk: A Memoir of 9/11 by Marian Fontana
The Widower's Notebook: A Memoir by Jonathan Santlofer
A Grief Observed by C.S. Lewis
I also joined several online widow and widower groups via Facebook, Hope for Widows and Hot Young Widow's Club (you don't have to be young or hot). Speaking to the other widows was like having a circle of nurturing support surrounding me. We are even able to laugh with each other – another important component of healing from grief.
Meditation is giving me a foundation for living a calmer, more peaceful life.
I begin each day with a 30-45-minute guided meditation (three years ago I started with shorter ones). I don't even get out of bed. This is the easiest time for me to follow my breath and nurture myself. I do the same in the late afternoon. Right before bed, I listen to a five-minute guided meditation and then fall asleep to soothing music. My favourites are Gentle Morning by Weston Brown and Devotion by Mary Maddux.
There are other ways that I meditate, like taking walks in nature and swimming. When I am swimming it's impossible to feel anxious or worried. I am simply moving with my breath.
I am beginning to feel the same way when I do guided meditations. My breath is guiding me. It's as if there is nothing to fear, nothing to worry about. This is carrying over into my daily life. Things that have caused me stress before no longer have the same power. A sense of calm and contentment that I have never known before sweeps through me. I can also rest more easily. I can more easily accept my difficult feelings. I am less angry. I appreciate silence more. I can be happy with what I have.
Meditation has changed me very gradually. In the beginning I could not follow my breath without a million thoughts encroaching. And yet I've learned that it is the nature of the mind to think. Meditation does not mean that you stop thinking. It means that you notice thinking and return to your breath. Meditation is about learning to stay with what is.
Meditation is giving me a foundation for living a calmer, more peaceful life. Meditation gives me a way to take care of myself in every moment.
---
Laura Siegel is a writer supporting other bereaved partners through her blog, Breathing Into Healing.  She is also the co-editor of the anthology Out of the Closet, Into Our Hearts: Celebrating Our Gay Family Members.
If you liked this piece, we'd like to invite you to donate to the Leukaemia and Lymphoma Society in memory of Laura's husband Howard. You can pledge a donation here.
And for more information about meditating for grief, you can check out our beginner's guide to bereavement meditation with Heather Stang here.