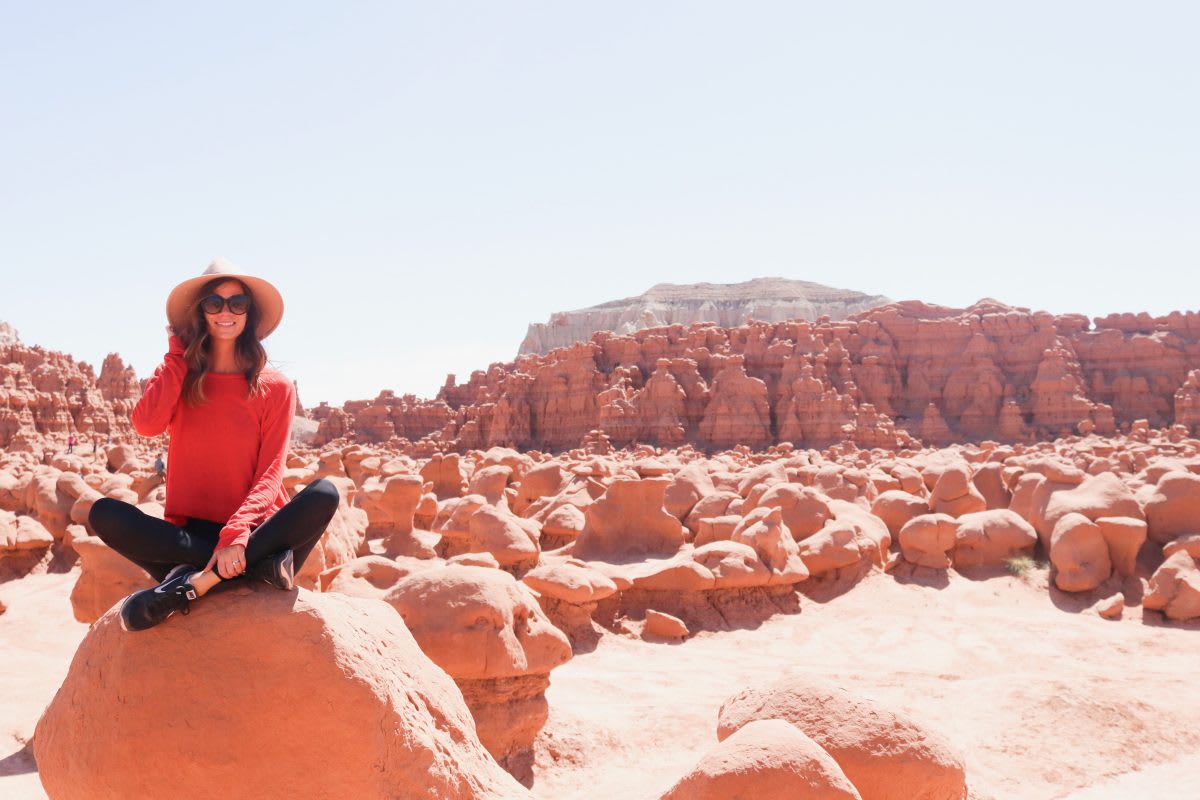 In our Your Stories series, people who have lost a loved one share their unique perspective through essays, poetry and artwork.
My husband Brad and I used to joke about who would die first. It was a strange thing to joke about when we were in our 20s and had our entire lives ahead of us, but that's how far from reality death was. It was laughable. Something that happened to other people. Something that, when it did inevitably happen, would happen much later in life. 
We finally compromised and decided that if we couldn't simultaneously die in our sleep when we were in our 90s as planned, then I could go first. We both knew Brad was much better equipped to handle the aftermath of losing me.
But I didn't die first. Brad beat me to it. After an unexpected and grueling 100-day battle with kidney cancer, I became a 33-year-old widow.
No one can prepare you for becoming a widow or widower. It is one of the most difficult losses you can endure. However, here are five things I wish I had been better prepared for:
1. The paperwork
 I never realized that with death came a mountain of paperwork. Paperwork that in some cases would linger for years. Medical bills, creditor notices, estate documentation – I was completely naive to the logistics of death that go beyond the memorial service.
At a time when all I wanted to do was grieve my loss, I had to go to court to validate Brad's will. I had to cancel credit cards and bank accounts. I had to transfer real estate and phone bills and Netflix accounts into my name. I had to argue with the IRS over student loan bills. The contents of my mailbox shifted from travel magazines to daily reminders of my loss. It's been over two years and I am still dealing with the paperwork and logistics surrounding Brad's death.
2. The shift in your relationships
This will happen both immediately and slowly, over time. In my experience, people are uncomfortable with grief. They don't know what to say or how to handle it. Most are unable to sit with you in the pain. It brings up their own grief and they are unable to handle both their grief and yours. So, they avoid the pain and discomfort, and ultimately, you.
You are living most people's nightmare. You are a reminder that this could happen to them too. That reminder is difficult to handle. Usually, it's not intentional – often people aren't even aware they are feeling this way. But it's real. Especially if you are the first in their life to go through such a loss. Oftentimes, friends and family you expected to show up end up avoiding you in order to continue living in the comfort of blissful ignorance.
But it's not always the fault of others. When Brad died, I couldn't handle living in the same home, in the same city, with the same friends, without him. It felt like my world had stopped and everything around me continued as usual. Every person and social situation was another reminder that Brad was dead. So, I ran away. I spent months driving around the country, avoiding the life left behind. And when I came back, people understandably had moved on.
Losing your partner will test not just you, but all the relationships in your life. Your social circle will shrink. And the ones who stick around – who continue to support well after the memorial service – will be share a bond with you for life.
3. The secondary losses
Losing your partner doesn't mean just losing your spouse. With it comes the loss of the future you planned together. The loss of intimacy. The loss of income. The loss of security. The loss of health. The loss of your social circle. The loss of your breakfast companion. The loss of the recipient of your jokes. The loss of your jar opener. The loss of your dance partner. The loss of your road trip companion. The loss of your best friend.
There isn't a single part of your life that is untouched by the loss of your spouse.
4. The grief ambush
Grief is not linear. It doesn't happen in a neat forward motion. It's messy and unexpected. You will be triggered without notice, at the most inconvenient times. When you look in your fridge and realize the A1 sauce – and all the other condiments that only he used – will sit there, untouched forever. When a certain song comes on in the grocery store and you break down in the middle of the cereal aisle. When the dentist asks how your husband is doing and tears start streaming down your face with his hands still inside your mouth.
You will think you are doing better, and you will be ambushed again. Eventually the triggers become less frequent and less hysterical. Eventually you will learn to manage them better. But there is no timeline or finish line to cross where the ambushes stop.
5. You will learn to balance joy and grief
It's hard to see that in the beginning, when the loss feels so dark and heavy. And the initial joy will probably be accompanied by guilt – guilt for laughing or being happy when your person is no longer able to laugh or be happy.
But the joy will come. And that doesn't mean the grief has disappeared: it just means you've learned to balance both. You've learned to expand and feel more than you thought possible before. You've learned how fragile life is and that creates a sense of urgency to live.
Carrying grief gives you a perspective on life that others who have yet to experience such a loss won't fully understand. Grief is hard and it constantly tests you, but you will find your strength – and joy –  again.
---
---
Dana Frost is a writer and the founder of the Forced Joy Project (http://www.forcedjoyproject.com). She is a big believer in sharing our stories of both grief and joy and an even bigger believer of kitchen dance parties. You can find her on Instagram @ForcedJoyProject.