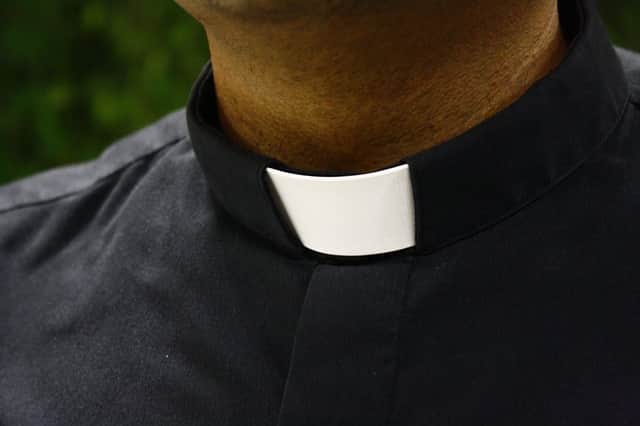 As the world's largest religion, with around a third of the planet's population; an estimated 2.4 billion adherents, Christianity is a complex and varied belief system that offers up a number of different funeral rites and rituals for us to take a look at. Historically, the religion has placed a major emphasis on proselytisation and conversion. Consequently, it has manifested itself in many different ways, evolving alongside regional belief systems in a way that has forced it to change and adapt, creating a number of localised, hybrid offshoots in the process. It is also important to consider the way that the religion has experienced great schisms over the years, resulting in the separation of it into Catholic, Protestant and Orthodox branches. This makes it tricky to talk about universal Christian funeral customs, rites & traditions, though below we take a look at some of the more common approaches to death and funerals within the Christian religion.
Many of our funeral directors cater for multi-faith funeral services. Find and contact your local funeral director today.

Preparing for Death
Though this differs greatly between cultures and denominations, it is common for the dying individual's family to gather as they approach their end. Catholics will often call for a priest to perform the sacraments of confession and last rites in their final moments, though this is not widely practiced in other forms of Christianity. After death however, it is common for a local religious authority; such as a pastor or priest to come and visit the family and administer the appropriate rites.
Preparation of the Body
Though Christianity has a history of preparing the body for burial or cremation in many different ways, such as placing coins on the eyes to ease the passing to heaven, most of these no longer take place. However, it is still common across all types of Christianity for the body to be washed and cleansed before the funeral service to ensure it is pure and properly prepared for the afterlife. Some will then hold a wake, particularly in Ireland, where an open casket is laid out so that visitors can pay their respects and loved ones can come to terms with the reality of what has occurred.
Funeral Rites

Generally, a service will be held at a church, chapel or similar place of worship and will differ slightly depending on the deceased's denomination or chosen style of service. While Protestantism has stripped back some of Catholicism's rituals, arguing that they were too extravagant, both branches allow cremation, which the Orthodox Church usually does not. However, on the whole, the service will include an opening statement by a priest or minister, prayers, hymns and scripture readings, a remembrance from a close family member or friend, and a procession out of the church. In Catholicism especially, the funeral itself is often preceded by a mass, which will include holy communion. If the body is to be buried, it is often committed to the earth with a few words from the priest. Much of the service revolves around the deceased's journey to heaven, as a belief in the afterlife is a central tenet of the Christian faith. It is commonplace, therefore to intercede to God on behalf of the deceased, praying for forgiveness for their transgressions.
Post-funeral Traditions
There are numerous post-funeral traditions in the Christian faith, though the most common is the funeral reception. This is where friends and family gather to express their grief and to offer each other support and assistance. In more traditional Christian communities, female relatives may be expected to mourn for an appropriate period of time, often wearing only black when they do.
Having explored Christian beliefs in this post, next time we'll take a look at how funeral rites are approached in Judaism.