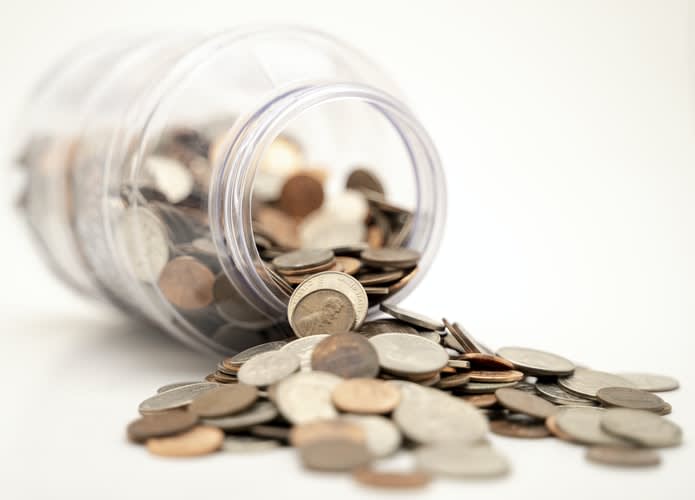 As a self-employed worker, achieving financial well-being is a fairly obvious goal. It goes without saying that most people want enough money to meet their needs and the freedom to enjoy any surplus as they choose. 
But financial worries tend to vary depending on the stability of employment. When it comes to the self-employed, the overall picture isn't great. A whopping 48% of you regularly worry about your financial well-being.1 The top three concerns of self-employed people are:
Staying healthy and having the freedom to enjoy their money

Wanting to save enough money for retirement

Ensuring clarity and financial security for their family after they're gone
If this sounds like you, then don't worry! We're here to help give you some advice on financial products that can help you address these concerns.
Digital products are a quick and easy way to reduce your money-stress and strengthen your financial well-being. Here's 3 simple online services that are certain to build your financial confidence.
Digital pensions with Penfold
Traditional pensions can be a hassle for people who work for themselves. With so much to do, you can easily forget to keep a check on your savings. And it's tough for you to know whether you're making the most of your retirement pot in the first place. Moving pension savings online is the perfect solution.
Penfold is a digital pension designed specifically for the self-employed. And it only takes 5 minutes to set up. Their platform lets you manage and track your savings easily, online. You'll also be able to choose where your money is invested and get tax relief on your contributions.
However, like all investments, with a pension your balance may go up as well as down, so it's important to bear in mind that your capital is at risk.
Online will-writing with Beyond
Having a will is essential to protecting your family members and their inheritance. Without one, your estate (everything you own) may go to someone you didn't intend. Not having a will means that the law courts decide what happens with your estate.
Thankfully, Beyond has made writing your will easier than ever. With Beyond, you can write your will quickly and simply online in just 15 minutes. Each will is secured with bank-level identity protection, and you can update it as many times as you like, as life changes.
You can't achieve financial well-being if your assets aren't safeguarded with a will, so why wait around?
Private health insurance with AXA
Life is riddled with uncertainties. We're all one step away (literally) from a serious accident. An unexpected illness could stop you from working for months at a time. While nobody can tell what's around the corner, it makes sense to prepare for the worst.
Getting health insurance that covers self-employed workers is a good place to start. If you ever find yourself in a situation where you're unable to work, then your salary remains protected.
Take a look at AXA Private Health Insurance to secure fast access to health treatment, for when it's most needed.
---
1. IPSE, The path to prosperity: What financial well-being looks like for the self-employed, 2018↩